Welcome to Urban Sketchers Graz! Urban Sketchers Graz is a platform for artists and drawing enthusiasts in and around Graz, Austria to communicate, share and post their work with one another.
Everyone is welcome to join our regular sketching meet ups in Graz and Styria. Our meet ups are free of charge!
Check out our social media platforms (see also buttons underneath our logo) for the next meet up dates:
>> Urban Sketchers Graz PAGE on Facebook
>> Urban Sketchers Graz GROUP on Facebook
>> Urban Sketchers Graz on Instagram
We share our work with the world through those platforms, so we can show Graz – one drawing at a time!
Altough you can use any drawing and art materials for Urban Sketching, a few basics have proven themselves in the Urban Sketching community:
Small watercolor set
Watersouble color pencils
Waterbrush (f.e. Pentel)
Pencil or led pencil (f.e. HB or softer)
Waterproof black pens (f.e. Micron, Staedler pigment liner)
Eraser
Sharpener
Sketchbook (f.e. with watercolour paper such as Hahnemühle)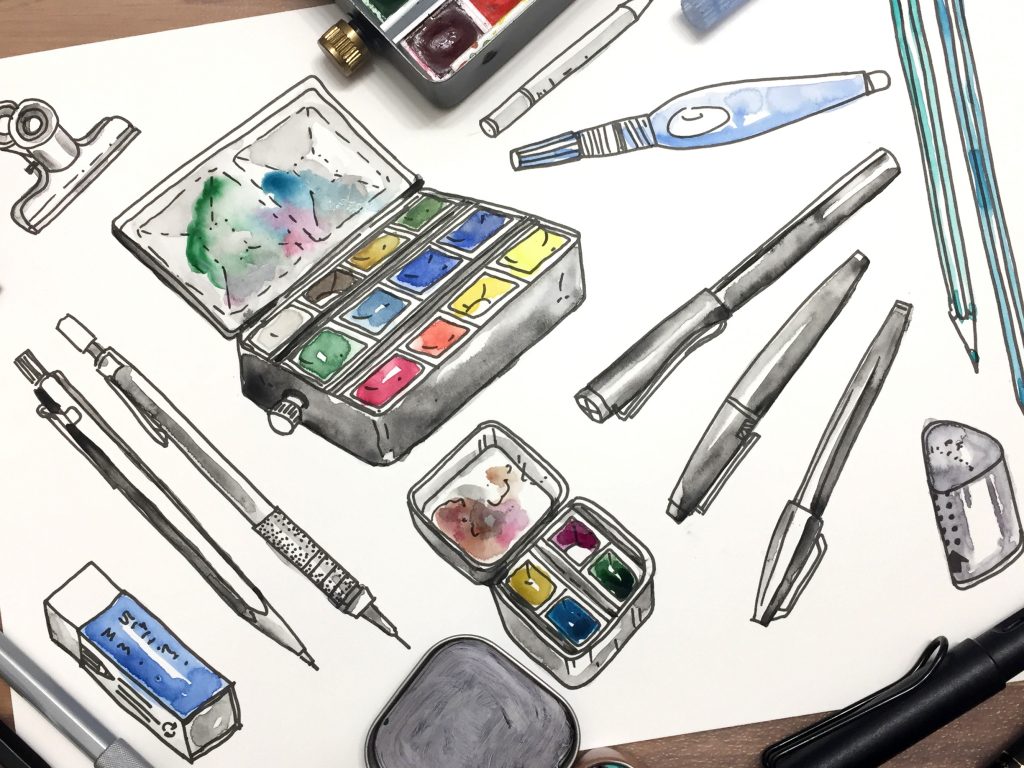 But as Urban Sketching is also a great way to experiment with materials and techniques, just bring any favorite or exiting portable art materials with you!